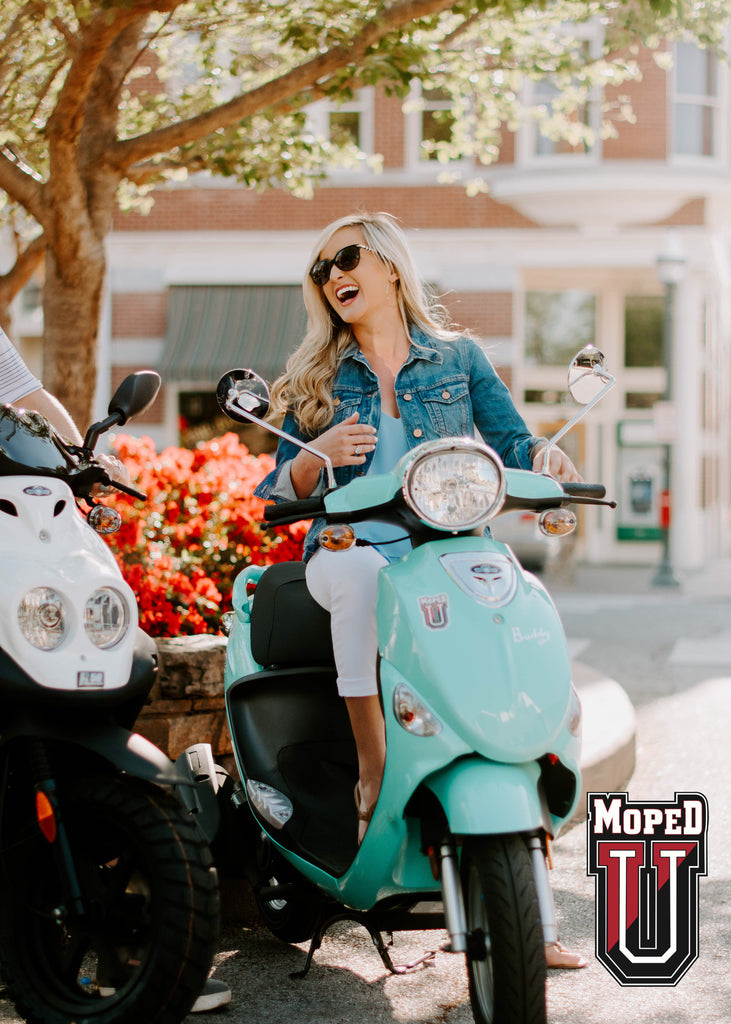 Top 10 Scooter Friendly Campuses (Fayetteville Arkansas (we) made the list!)
You need to make it to your 9:30 a.m. lecture STAT. But you don't want to mess around with the always-packed central parking garage. What do you do? Hop on your motor scooter, cruise down the quiet streets and slide into one of the several scooter parking spaces on campus. With great weather, accessible scooter parking, low gas prices, scooter-friendly streets and nearby scooter stores, these 10 campuses will make your mad dash in the morning cheap, quick and simple when you sleep through all of your seven alarms.
DISCOVER THE MOST SCOOTER-FRIENDLY CAMPUSES IN THE COUNTRY
Pro tip: Looking for a scooter? Check out the Wolf RX-50, the most college-friendly, affordable and awesome motor scooter.
10. PENN STATE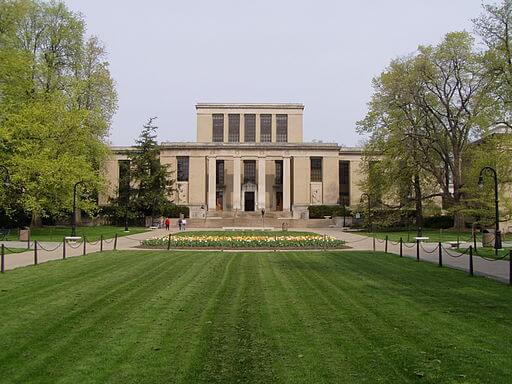 The Nittany Lions look fierce on the football field and on their motor scooters. The school provides 16+ designated parking areas for scooters and students only pay $62 for an annual parking permit. From March to November, College Station experiences average high temperatures from 47-81 degrees so you can cruise comfortably. You'll even find five scooter stores in the area including Krep's Service Station. "We're located less than five miles from PSU, so it is an easily-accessible education," said owner Justin Kreps. "Before making a purchase, we have select models that can be used for test drives. Who wants to buy a car without a test drive?" Look forward to smooth cruising around Penn State's scooter-friendly campus streets.
9. UNIVERSITY OF ARIZONA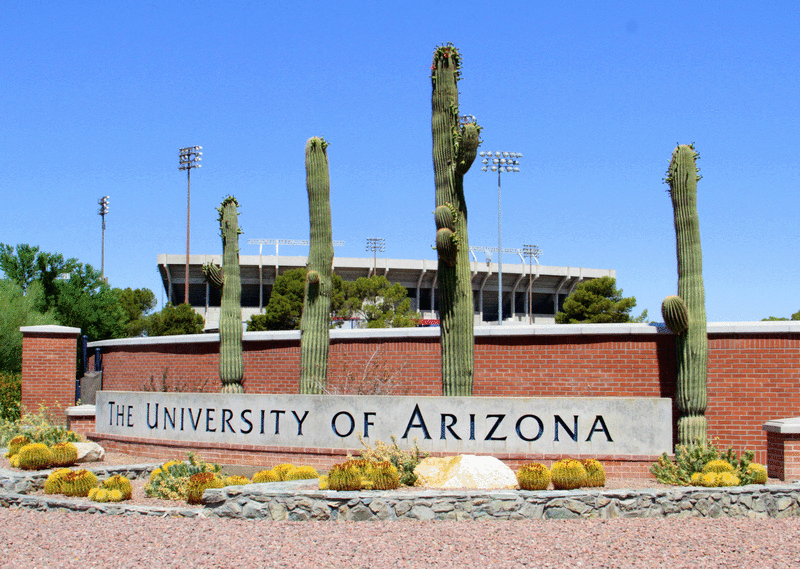 The University of Arizona and scooters go together like its mascots, Wilbur and Wilma. The highs in Tucson range from 66 degrees to 101 degrees, and they only experience rain 0-6 days a month. Across campus, scooter drivers can park in over 350 designated convenient scooter parking spots. Why endure the Arizona heat when you can park your scooter steps away from your classroom building? And you can get to those parking options easily with the more residential roads in the area, just avoid driving on busy 2nd Street. Tucson's scooter stores have students' backs when they need a quick fix to keep their ride safe. And with gas coming in at $2.25 a gallon, students can spend their money buying scooter accessories that make their ride stand out.
8. UNIVERSITY OF KENTUCKY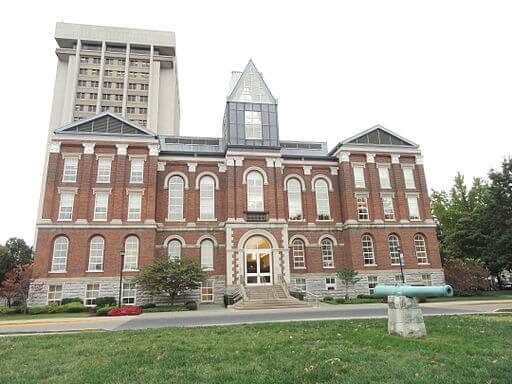 The University of Kentucky doesn't want you driving a car around like a Wildcat looking for a parking spot. Instead cruise on a motor scooter and slide into one of UK's 40+ scooter parking areas. And the permit only costs $88 for the entire year. Never fear about shivering from cold while jetting around on your scooter. Highs in Lexington average from 40 degrees in the colder months to 86 degrees in the summer, and the streets around campus travel at a safe speed for scooters. Drive down to Fayetteville Moped or Central Kentucky Motorsports when your scooter hits a bump—it'll only cost $2.67 for a gallon of gas to get there. Talk about convenient!
7. TEXAS A&M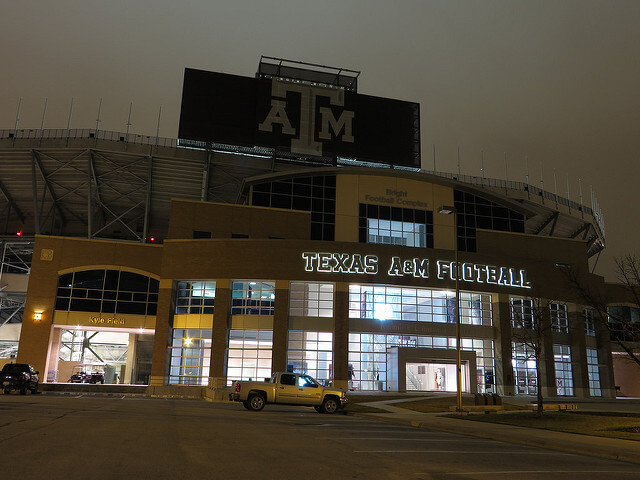 Everything is bigger in Texas—except for student transportation. Texas A&M offers 22 parking options for students' motor scooters. "Much of the scooter parking is more convenient because it is located closer to buildings than car parking and in areas where no car parking is provided," said Melissa Maraj, Communications Manager for the Texas A&M Transportation Services. The smaller residential streets make it easy to commute to class or to the two scooter stores near campus. Plus, Aggies don't chug along any hills like the Little Engine that Thinks He Could. "The terrain on the approximately 5,200 acres is mostly flat," said Maraj. With average highs of 60-96 degrees and only 4-6 rainy days a month, students have no problem spending $2.27 on a gallon of gas to drive in the beautiful weather. Scooters get A&M students to class quicker than the mascot Reveille the dog can run. You can stop by Scoots right in College Station for maintenance and extra gear. 
6. UNIVERSITY OF SOUTH FLORIDA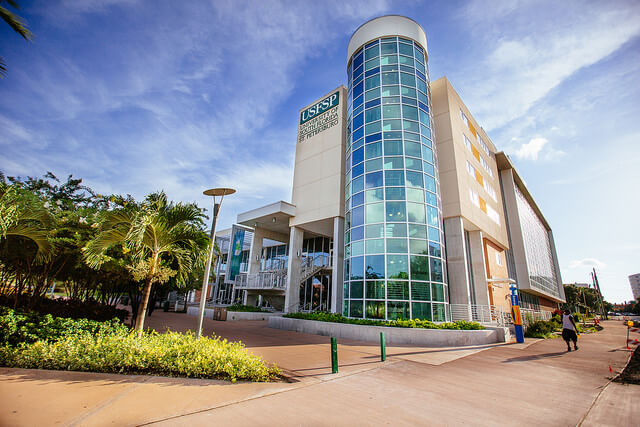 Catch views of the sparkling Tampa Bay as you head to class. Tampa doubles as both a hot spring break spot for college kids and a scooter-friendly city. Once you arrive to campus, put down your kickstand and park in one of 43+ designated scooter parking areas around USF. You'll only spend $55 per year on scooter parking, so go ahead and splurge on that beach weekend condo in Siesta Key. While you make your way home from lecture, stop at Charlie's Scooter Depot to give your trusted steed a tune-up. While you wait for the mechanic to work his or her magic, enjoy the Tampa sunshine—the lowest high clocks in at 71 degrees. No coat required to ride a moped here.
5. UNIVERSITY OF ARKANSAS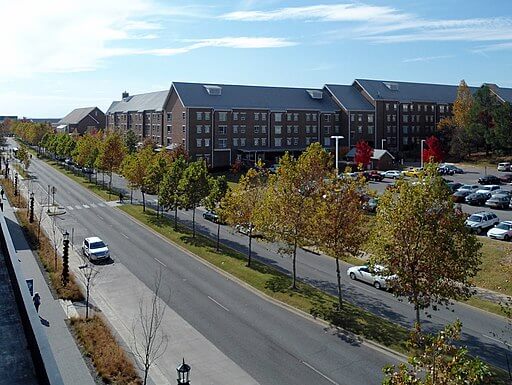 Hit the snooze button one more time—scooter drivers don't stress about parking before an 8 a.m. lab at the University of Arkansas with 27 options around campus. Students want to drive their scooters around the University of Arkansas, even in the colder months. Fayetteville's average temperature highs range from 70-89 degrees from April to October and only chills to 46-59 degrees from November to March. Once off Interstate 49, you'll only travel 25-30 miles per hour on the less busy streets of campus. Eleven scooter stores including MopedU of Arkansas call Fayetteville home and they'll fix any minor damage your scooter might receive. They'll even help you out financially. "The most popular [service] would be the in-house financing," said MopedU Arkansas owner Ryan Malone. "Some students have yet to start building credit, and this option allows them the opportunity to get on two wheels when they may have been denied due to lack of credit history or not having the funds to purchase a unit outright." Now that's scooter loyalty.
4. FLORIDA STATE UNIVERSITY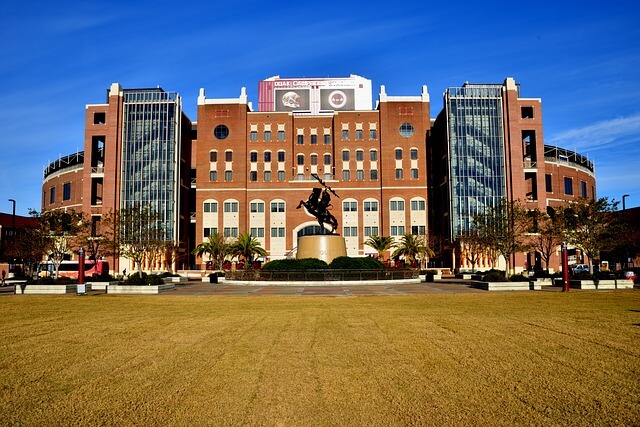 Who wouldn't want to drive a scooter in the Sunshine State? At FSU, students park scooters in one of 40 parking lots after paying $58.85 for a scooter-parking permit. Seminoles appreciate how close the scooter parking is to campus buildings, like near Strozier Library and at the bookstore. English majors—park your scooter right behind the Williams building. Plus, the campus situates itself well off the major highway in the area. "The hills can be rough, but there are great parking options for mopeds. FSU is pretty easy to maneuver and get around," said sophomore Naomi Naganoma. With six scooter stores nearby—including top rated scooter shop ScooterVille of Tallahassee—students can fix any scooter issue that arises.
Looking to embrace that laidback sunshine vibe? Check out the Wolf Islander motor scooter.
3. UNIVERSITY OF IOWA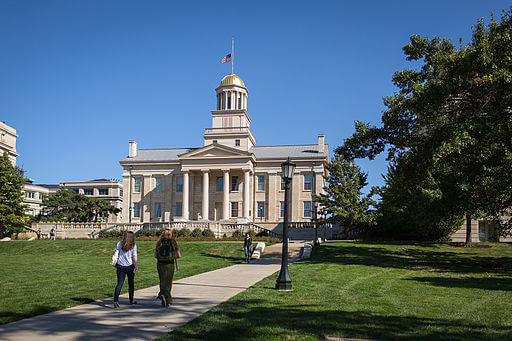 Hawkeyes wish they could fly to class, but scooters make the next best option. UI's campus sits in the smaller downtown district of Iowa City, so students don't stress about speeding through highways. "I live off campus, so walking to class would take me around 20 minutes and it's only a five-minute drive on a moped," said UI senior Alex Rice. Hawkeyes retire their scooters from late November to early March; Midwest winters bring lots of snow and freezing temperatures. The rest of the year, cruise down Burlington Street in the 55-87 average temperatures. And if you live in Iowa, you understand why we consider 55 degrees warm. Scooter drivers easily find parking spots in one of the 29 lots with scooter parking. In case of a breakdown, Hawkeyes take their scooters to one of three repair shops, like MopedU Powersports, while only spending $2.57 per gallon of gas. Plus, scooter drivers feel like a boss when they pull up beside some of the star Hawkeye football players who drive their scooters to class.
2. MICHIGAN STATE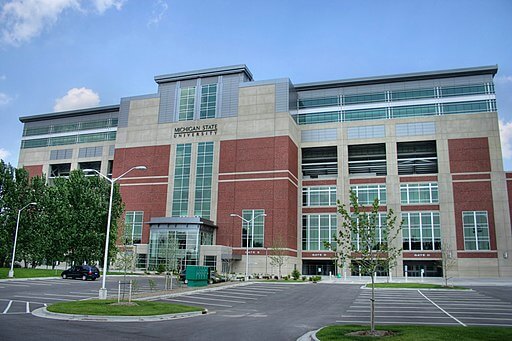 Michigan State knows how to score points in two areas: basketball and scooter friendliness. A scooter driver will find 80+ parking areas for their scooter when they have to rush to class. The parking permit for scooters only costs $50 a year, making the deal even sweeter. You'll find a few busier streets around campus. But with plenty of stop lights to prevent crashes and slower, residential streets added in, you'll feel extra safe driving your scooter around. Head over to one of the four scooter stores near campus like Campus Scooters if you need a little TLC for your two-wheeled baby. While waiting for the mechanic to work his or her magic, enjoy the average high temperatures of 44-82 degrees. Gas costs only about $2.37 a gallon. You'll never regret bringing your scooter to Michigan State.
1. UNIVERSITY OF FLORIDA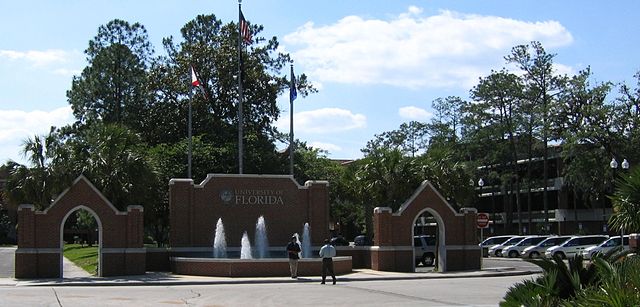 When you bring your motor scooter to the University of Florida, you'll be in excellent company. "We have over 5,000 scooters on campus," said Ron Fuller, the assistant director of transportation and parking. "We're trying to smartly accommodate all of them." You won't have to guess at why so many students bring mopeds to this school: UF offers over 70 places to park scooters, and students live in safe, residential neighborhoods around campus. "We have highways near us, but students live in the smaller neighborhoods so they can travel the roads on their mopeds easily," said Fuller. The Gainesville weather encourages students to ride mopeds as well, as they experience average highs of 68-92 degrees. With eight repair shops and gas at $2.45 a gallon, you won't need to put in much work to maintain your scooter. New Scooters 4 Less, run by UF alumnus Collin Austin, not only sells the best scooter brands like Wolf, it also repairs any scooter—even if you didn't buy it there. Rumor has it Austin will even help with homework in store and keep your scooter safe when you head home for summer or winter break. "We store scooters. We keep the scooters indoors in our facility to protect from theft and to protect from weather damage while the students are away," said Austin. Make sure to fill your scooter with enough gas to take you to support the Gators at all their sporting events.
Now that you're on a scooter-friendly campus, check us out ( your local scooter dealer) and learn about the hottest scooters for students. The Wolf RX-50 and Wolf Islander top our list. At MopedU we proudly carry both of these models in all colors! Fayetteville Arkansas is an awesome spot to scooter or moped around! We also service all makes and models as well as rent to own options an $0 Down finance. 
---